Because College of Forestry research provides science-backed solutions to problems involving climate change, forest management, renewable products and more, much of its work is supported by state and federal funds, as well as through grants. Our world-class faculty work with nearby partners to form the largest concentration of forest science research in North America.
The Oregon Forest Science Complex is comprised of two buildings, the George W. Peavy Forest Science Center (PFSC) and the A.A. "Red" Emmerson Advanced Wood Products Laboratory (AWP). The PFSC features 20 classrooms, computer rooms and laboratories, as well as an Arboretum, where faculty, students, and researchers can participate in active learning and discovery while utilizing state-of-the-art equipment. Classroom and lab spaces range from small capacity to large capacity, and will allow students to study all aspects of the forest landscape. The AWP provides 15,000 square-feet of structural testing space. The laboratory is home to a 2,500 square-foot advanced wood products manufacturing area, a flexible demonstration and classroom area and the TallWood Design Institute offices. A 60-by-80-foot strong wall and reaction floor system facilitates testing of up to three-story wood structures. The strong floor and accompanying reaction wall are composed of four-foot thick concrete. Anchors are attached to the floor and wall on a four-by-four-foot grid. Each anchor has a 60-kip capacity for a total of 240 kips for each cluster of four anchor points. The reaction wall is capable of withstanding a 150-kip reaction while the floor can withstand 500-kip compression across a twelve-inch diameter area.
The Oak Creek Greenhouse is 6.5 acres of outdoor space right on the south west edge of the OSU campus. Scientists whose research involves seedlings are welcome to house their projects in this state-of-the-art greenhouse, which is also utilized by the College of Agriculture. This site provides ample opportunity to explore the manifold inputs necessary to manage a riparian zone corridor in an urban environment. The greenhouse's namesake, Oak Creek, runs along the western corridor of our property and its health and well-being is a continual and welcome obligation.
The Cooperative Chemical Analytical Laboratory (CCAL) is located in Richardson Hall and has a mission to provide high quality, trace-level analysis of nutrients, ions, and physical properties of natural waters in a timely and economic manner. CCAL is one of a few facilities on the West Coast where low concentrations of these aqueous constituents can be reliably measured. By standardizing detection and measurement of the chemical and physical properties of water, and by eliminating the need and expense of establishing duplicate facilities, CCAL operations are beneficial to both cooperative and individual research projects.
Richardson Hall contains the quarantine facility, a USDA-certified laboratory for the study of non-indigenous arthropods. The facility is a fully self-contained wet lab and greenhouse that enables scientists to raise arthropods in a controlled environment, observing any negative impact on selected plants and testing options for management or eradication.
The Oregon State College of Forestry owns 15,000 acres of research forests across the state where students learn, study and work. Timber sales from the forests are used to support the College and its mission. Cutting-edge research on trees, streams and other ecosystems is also conducted throughout the eight individual forests.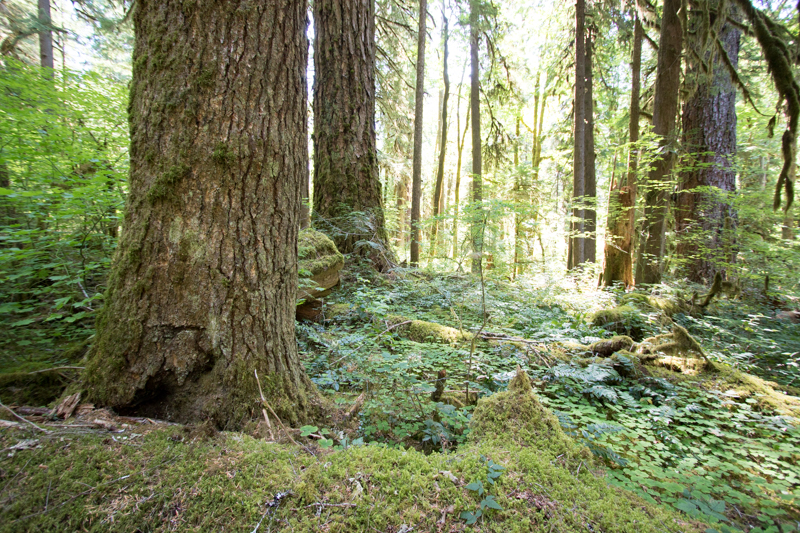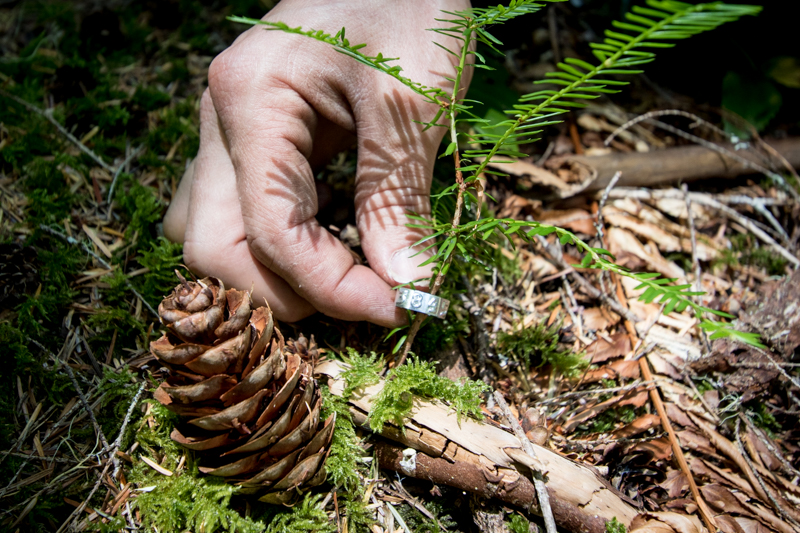 The H.J. Andrews Experimental Forest is a National Science Foundation long-term ecological research forest. The Andrews Forest's mission is to support research on forests, streams and watersheds as well as to foster strong collaboration among ecosystem scientists, educators, natural resources manages and artists. Located in the western Cascade mountains of Oregon, the 16,000-acre site is administered cooperatively by Oregon State University, the USDA Forest Service's Pacific Northwest Research Station and the Willamette National Forest. Facilities including labs, offices and housing, are available for research and workshop use. Researchers and graduate students interested in conducting work at the Andrews Forest are welcomed and encouraged.
Visit the website >