Our researchers study intensively managed forests to learn about the productivity, resilience, value, and marketability of private and industrial lands. We're concerned with keeping our forests healthy and productive for the next generation, guarding them against disease, wildfire and other natural disasters and ensuring the safety of birds, animals and other plant species in and near harvest operations.
Project initiatives examine issues like financial management of plantations, growth and yield modeling, reforestation, forest operations, and biodiversity management, as well as how private lands can be managed more effectively to achieve overall landscape management goals by using markets for ecosystems services and other incentive-based systems.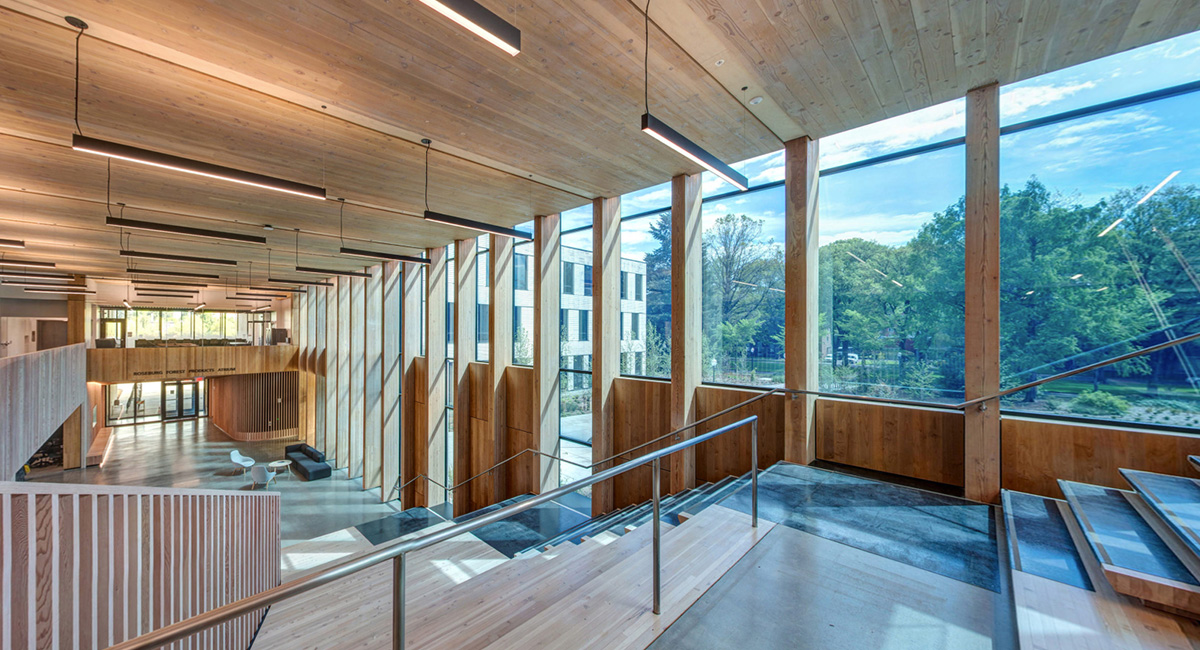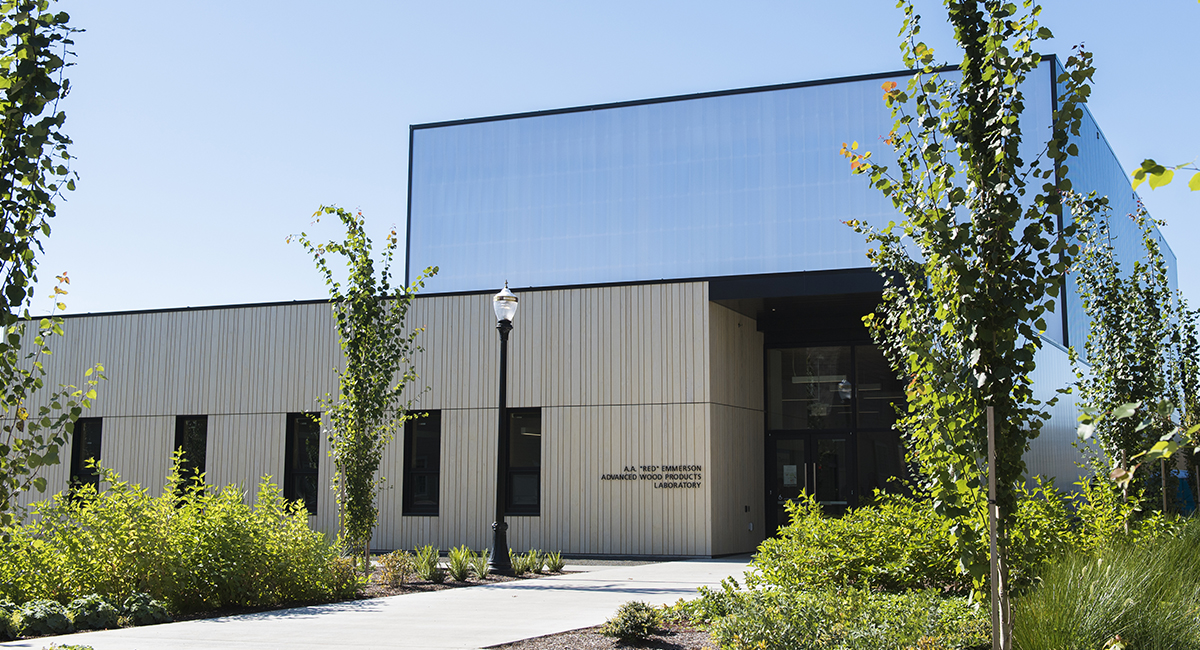 The new Oregon Forest Science Complex features 20 classrooms, computer rooms and laboratories, along with 15,000 square-feet of structural testing space.
View All Facilities >