Action for Today, Plan for Tomorrow
The need for direct, active and honest attention to equity, inclusivity and diversity is as urgent today as ever. Our world faces social, economic and environmental challenges of unprecedented complexity and scale. The College of Forestry is committed to addressing those challenges in the realm of forestry and natural resource management - whether it be through education, research or public engagement. We intend to draw fully and inclusively on the power and force of human imagination, experience and creativity to meet the needs of today's world.
Vision
The College of Forestry aspires to create an environment in which all members of the community feel safe, respected and free at all times to participate in various undertakings of the college, including learning, teaching, administration and research.
Mission
The College of Forestry will embrace the distinctive qualities of all members of the community. We recognize that equity, inclusion and diversity are foundational values of OSU as an institution and pillars of excellence, enhancing all of the College's missions.
The College of Forestry's incentive program, Commitment to Change: Diversity, Equity and Inclusion Scholarships, is currently under redevelopment. Previously, the College of Forestry Dean's Office sponsored scholarships for members of the College of Forestry to cover costs associated with participating in a national or international program that focuses on diversity, equity, and inclusion (up to $2,500 per person/event). (Undergraduate students may apply for similar support through the Student Services Experiential Learning grants.)
Please visit the DEI Scholarship page for more information.  Questions?  Please contact Cristina Eisenberg, DEI Workgroup Lead, for anything you might need.
check back for upcoming events!

---
These four themes guide our strategic plan:
BUILDING AWARENESS
Build foundational knowledge and provide support to increase awareness of Diversity, Equity and Inclusion issues and resources among College of Forestry members.
WELCOMING CLIMATE
Create and present an environment that values and promotes the diversity of all College of Forestry members and guests by facilitating their full inclusion into the community.
ENHANCING DEI
Enhance Diversity, Equity and Inclusion in the College of Forestry, primarily through recruitment and retention of diverse faculty, staff and students.
INSTITUTIONAL LONGEVITY
Make Diversity, Equity and Inclusion an integrated, consistent, meaningful and continual part of the College of Forestry community.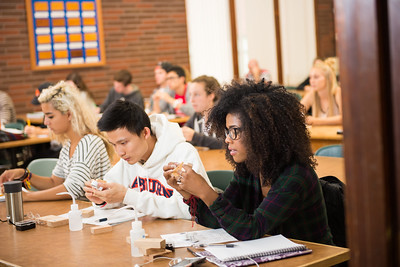 Curriculum and Pedagogy Taskforce
Ashley D'Antonio, Chair
Carlos Gonzalez
Troy Hall
Shannon Murray
Lech Muszynski
Claire Tortorelli
Susan Sidder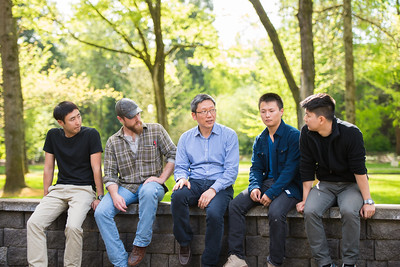 Community Building and Inclusion Taskforce
Meg Krawchuk, Chair
Ann Van Zee
Paul Oyier
Kerry Menn
Sean SanRomani
Beth Thompson
Eric Jones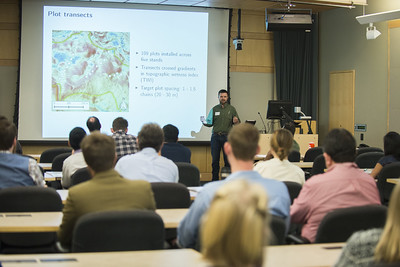 Programming Taskforce
Mindy Crandall, Chair
Madison Dudley
Lara Jacobs
Dan Stark
Kaci Radcliffe
Christine Buhl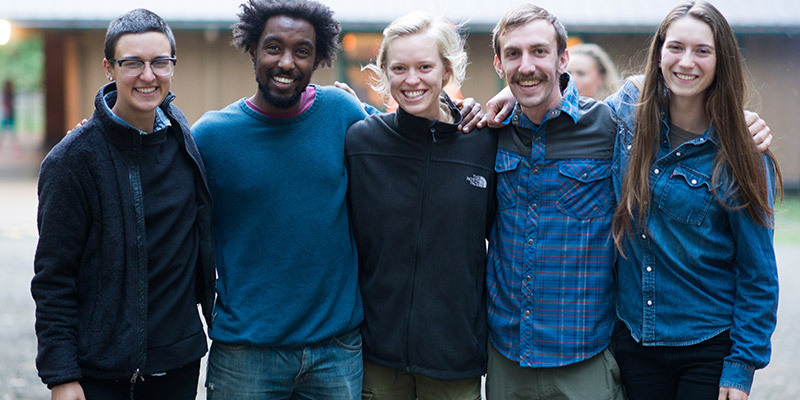 Diversity is the spectrum of differences members of the College of Forestry bring to our community through their variety of backgrounds, experiences and views. Embracing diversity is about moving beyond tolerance to understanding and appreciating each other by respecting and celebrating diversity in each individual and the college as a whole.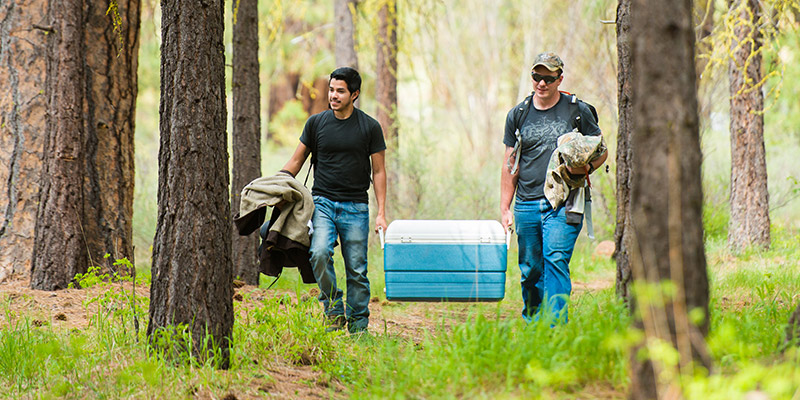 Equity is the guarantee of fair treatment and access to opportunities that provide the chance for everyone at the College of Forestry to succeed. Equity seeks to reduce barriers that prevent some groups and individuals from fully participating.
Inclusion is working together to create an open and welcoming environment that respects and affirms the inherent dignity, value and uniqueness of all individuals and groups. Inclusive practices reflect awareness and understanding of the complexity of identity and the diversity in the world.