University of Canterbury, located in idyllic Christchurch, New Zealand, is a world-class university offering a one-of-a-kind study abroad experience in a spectacular natural environment with renowned international faculty, research-led programs, and exciting experiential learning opportunities. UC offers courses in Forestry, Forest Engineering, Civil Engineering, Environmental Science, Māori and Indigenous Studies, and topics within the Natural Resources and TRAL majors.
If you're looking to continue on your path towards an OSU College of Forestry degree while getting the opportunity to study abroad, we encourage you to look into how the University of Canterbury could fit your interests!
Application Process and Deadlines
Students must apply for this opportunity through OSU GO here on campus and be accepted before applying through the University of Canterbury website. See UC roadmap for an overview of all the steps!
| | | |
| --- | --- | --- |
|   |  Semester 2, 2023 | Semester 1, 2024 |
| OSU Go Application Deadline |  March 15, 2023 | October 15, 2023 |
| UC Application Deadline |  April 15, 2023 |  November 15, 2023 |
| Welcome/Orientation Date |  TBD July 2023 |  TBD February 2024 |
| Semester Dates | July 17 - November 11, 2023  |  TBD February - June 2024 |
| Potential Credits Available | 24-30 term credits |  24-30 term credits |
Requirements
College of Forestry student in good academic standing
At least sophomore standing
Minimum GPA of 2.8
Satisfactory OSU Conduct Record
All applicants must successfully complete an interview demonstrating academic purpose and maturity.
You are not limited to these courses -- this is just a starting point to begin your exploration of course options at the University of Canterbury! 
Funding Your UC Experience
UC International Mobility Inbound Study Abroad Awards: If you are interested in this program but worried about the funds, there is specific funding available for students completing a study abroad program at the University of Canterbury! UC sets aside funding for CoF to distribute amongst students who are accepted to study at UC. Interested students must apply using the CoF Dean's Fund for International Engagement application. More information and the application can be found on the Dean's Fund page.
| | |
| --- | --- |
| For experiences beginning... | Deadline |
| Semester 1 (Winter/Spring) | November 1 |
| Semester 2 (Summer/Fall) | April 1 |
Gilman-Education New Zealand: Through their partnership with the U.S. Department of State, Education New Zealand (ENZ) funds the Gilman-ENZ Scholarship, a highly selective award for those studying or interning abroad in New Zealand. This partnership sustains a wider effort to support students who have traditionally been underrepresented in study abroad, including those of Native American heritage. Applicants must be eligible to apply for the Benjamin A. Gilman International Scholarship Program (see eligibility requirements here) and will apply through the main Gilman Scholarship application. LeAnn Adam is OSU's Gilman advisor and will be happy to help you -- check out the OSU Gilman page to learn more and connect with LeAnn!
| | |
| --- | --- |
| For experiences beginning... | Deadline |
| Semester 2 (Summer/Fall) | March 9, 2023 |
| Semester 1 (Winter/Spring) | October 3, 2023 |
Student Experiences
Read the COF blog post about Justin Fasana's OSU experience!
One of his favorite opportunities? Studying abroad at the University of Canterbury.
Visit Carson Wall's photo collection to see photos from his exchange at University of Canterbury!
You can also read our student story about him on our blog.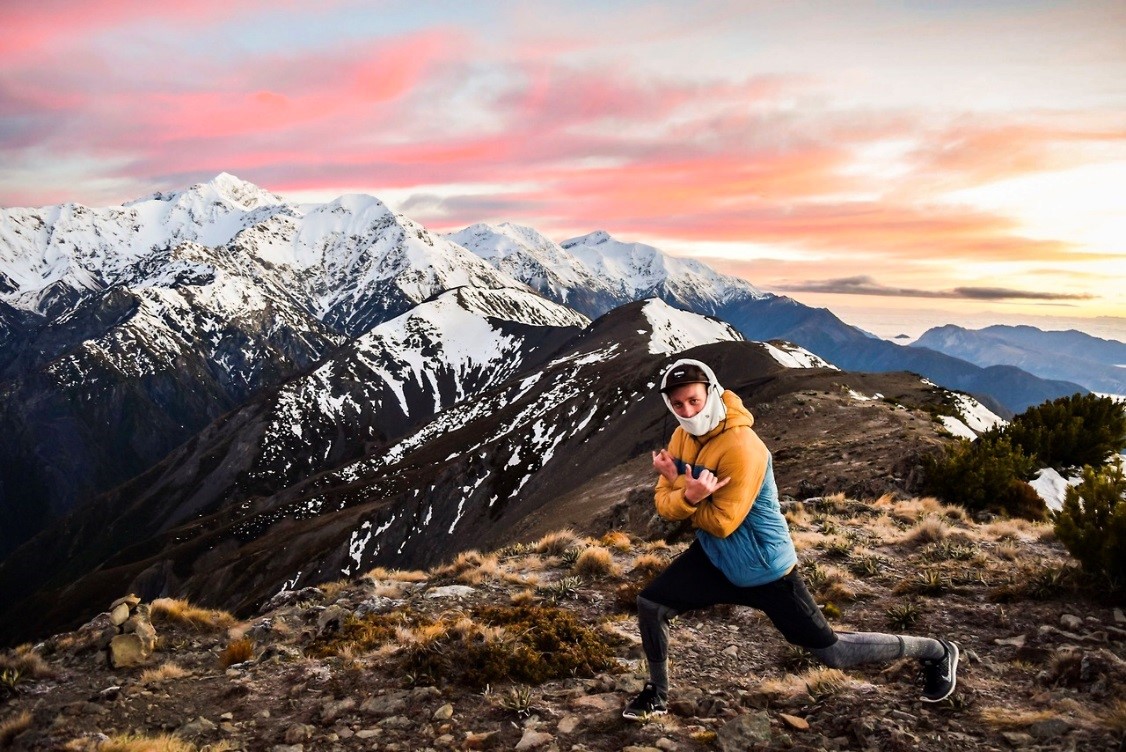 Credit: Carson Wall (Atop Mt. Fyffe)
---
Contact Rachael Fahrenbach in the CoF International Programs office with questions and to get started!