The École Supérieure du Bois is an engineering school specialized in wood science and technology on an international level, located in Nantes, France. The three-year curriculum is based on wood science and technology as a whole, but management, business, law, marketing, foreign languages and communication also play an important part in the education. Students become specialized as well as receive practical training in companies in France and abroad enabling them to become high level professionals in the wood sector. To date, more than 2,500 engineers, researchers and technicians from BSE occupy key positions in this rapidly developing sector. Recognized for over 75 years, the ESB Group has a national and international reputation and maintains close links within networks of the timber industry.
Undergraduate Students: The International timber trade programme (ITT) is a six month course taught in English or French covering international trade techniques, marketing, logistics and specialized courses on wood-based products such as marketing and wood logistics. 
Graduate Students:  ESB offers a 3-year Master's in Wood Science and Technology equivalent study through their Engineering Degree. The curriculum is based on wood science and technology and includes management, business, law, marketing, foreign languages and communication, and includes required internships after each academic year.
Visit their website for more information! Also check out their Brochure for International Students, their Welcome Guide, and this informative video!
Application Process and Deadlines
Students must apply through OSU GO and be accepted before applying to ESB for this program. Arrive early to take part in an optional French language and culture class! See below for information on application deadlines. 
| | | |
| --- | --- | --- |
|   | Fall Term     | Fall & Winter Terms |
| OSU Go Application Deadline | April 15     | April 15  |
| ESB Application Deadline | May 31     | May 31 |
| Optional French Language & Culture Course | End of July - End of August     | End of July - End of August |
| Recommended Arrival | One week before start of semester    | One week before start of semester |
| Semester Dates | September - December     | September - February |
| Potential Credits Available | 16 term credits     | 30 term credits |
Top 5 Reasons to Study at ESB
1. Create a sustainable world for tomorrow
Learn and use your knowledge to make sustainable wood and bio-based materials
2. Learn differently
Interact with companies and learn by making life-size prototypes and real projects
3. Follow and develop your own talents
In a student-centered school where you are considered as an individual and not a number
4. Expand your horizons
Meet a range of nationalities and professionals from the length of the forestry-wood chain
5. Experience an exciting student life in Nantes,
One of the most attractive green cities in Europe
Student Experiences
Learn about Tygh Parr's (Renewable Materials) experience in the International Timber Trade program!
 Read about Dylan Dripps' experience on the CoF International blog.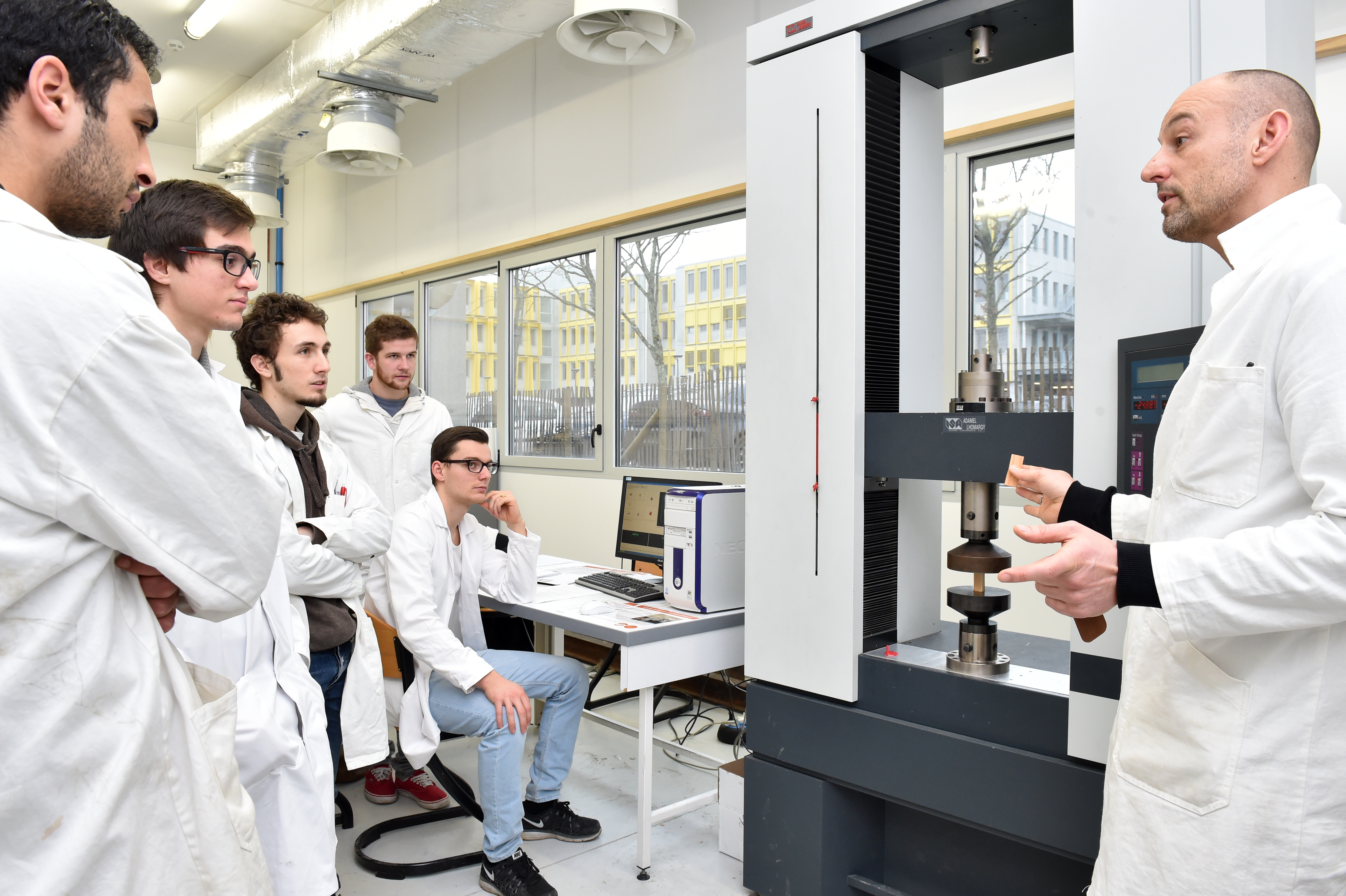 Course Equivalencies
Below is a sample of courses that have been previously approved as course equivalencies for ESB exchange students. Students should always consult with their academic advisor to explore course options and create a plan that will fulfill degree requirements before committing to an exchange program.
Renewable Materials Majors 
WSE 453 Forest Products Business
WSE 455 Industrial Marketing in the Forest Sector
WSE 465 Renewable Materials Manufacturing Experience
BA 390 Marketing
BA 351 Managing Organizations
COMM 324 Communication in Organizations
Western Culture Bacc Core
Upper Division Area of Concentration Electives
Photo Credit: École Supérieure du Bois
Contact Kerry Menn in the CoF International Programs Office with questions and to get started!